SUPRENT Hair Clippers and All One Trimmer Hair Care Kits HC575SX-BT355BX-SA1
---
DESCRIPTION
📣Hair Cutting Kits Summer Sale📣
Cordless Hair Clippers HC575SX
【15 in 1 Professional Hair Clippers】: The Cordless Hair Clipper has five precision adjustable-length settings (0.8, 1.1, 1.4, 1.7 & 2.0mm). Included in the bundle is 1x Cordless Hair Clipper, 7x Guide Attachments (3, 6, 9, 12, 15mm & ear taper), 1x Scissor, 1x Comb, 1x USB Charge Adapter, 1x Lubricating Oil, 1x Cleaning Brush, 1x hair cutting Cape, and 1x Storage pouch.

【IPX6 Waterproof & Intelligent LCD Display】: The intelligent LCD display is designed to show the current charge level as well as the adjustable speed setting of the clipper (in RPM). There is also a charge and oil indicator, the latter of which will flicker to remind you when it is due for lubrication.

【Ceramic Titanium Blade】: The blade offers up to 75% heat dissipation when being used. This allows for longer use and ensures that each cut is sharp even after repeated use. The blade can even be detached, allowing for easy cleaning.

【Powerful Yet Quiet】: The hair clipper has 5-speed levels available: 5000-7000RPM. The different cutting speeds allow you to accommodate for hair volume, quality, and the area you want to trim. The powerful motor ensures that the clipper will not pull hair as it is being cut and will not irritate the face or cause allergic reactions.

【Lithium-Ion battery & USB Charge】: A fully charged battery will provide up to 210 minutes of use on a single charge. The clipper offers a convenient charging option by allowing it to be charged over any standard USB connection. Whether it's through your computer, power bank, car charger, laptop, etc.
Adjustable Beard Trimmer BT355BX
【Adjustable Precision Dial Beard Trimmer】: 19 precision length settings in 0.5 mm steps provide ultimate control and precision on all beard lengths.

【Trim Cleanly and Fast】: The powerful 3.6V DC motor working with the ultra-sharp 211 stainless steel blade makes a clean and fast trimming.

【LED Charging & Low Battery Indicator】: Equipped with overcharge, over discharge protection, the high quality trimmer indicates full charge, charging, low battery through the led light.

【High Capacity Lithium Battery】: Full charge in 1.5h, the fast charging 600mAh Li battery can deliver strong power up to 90 mins of runtime.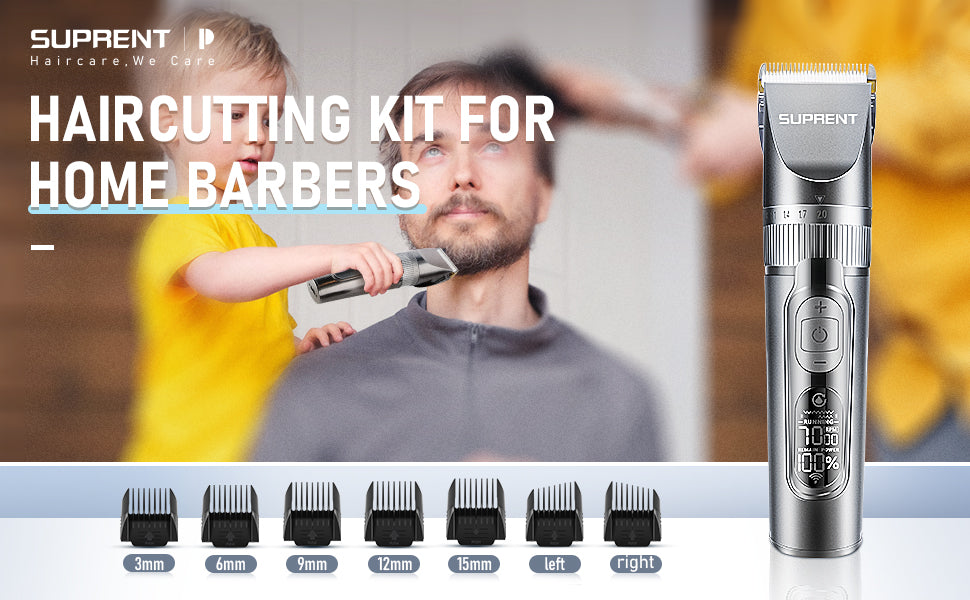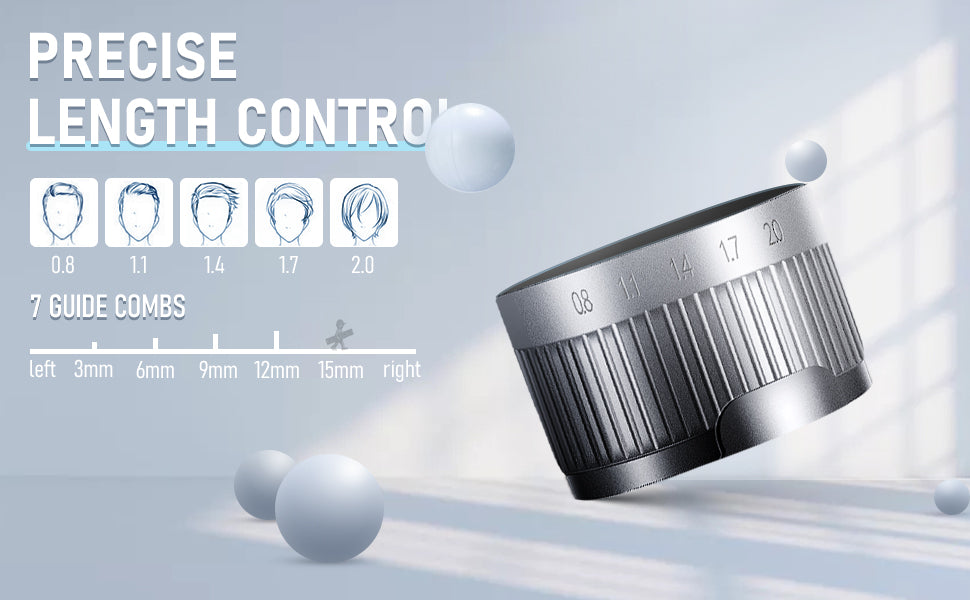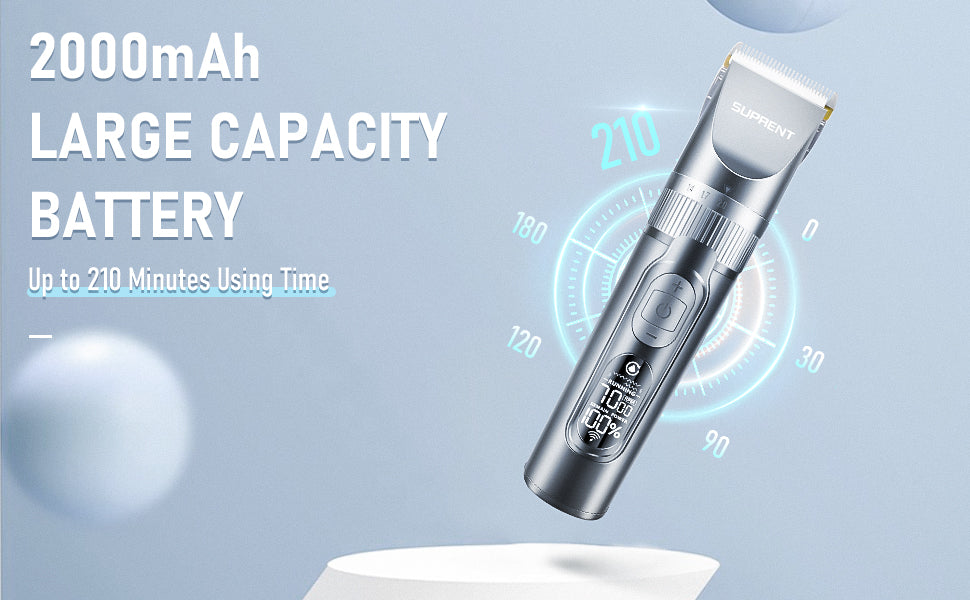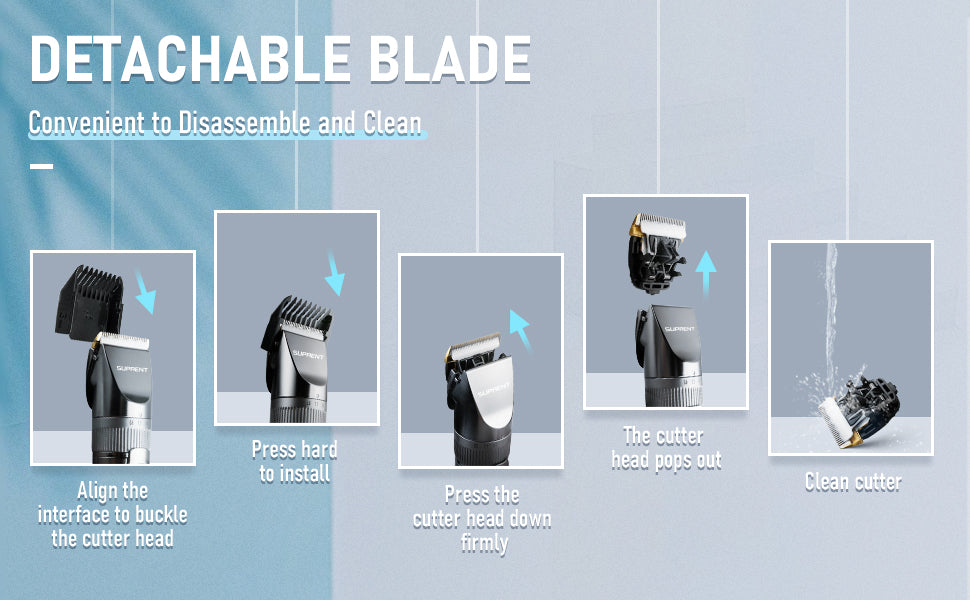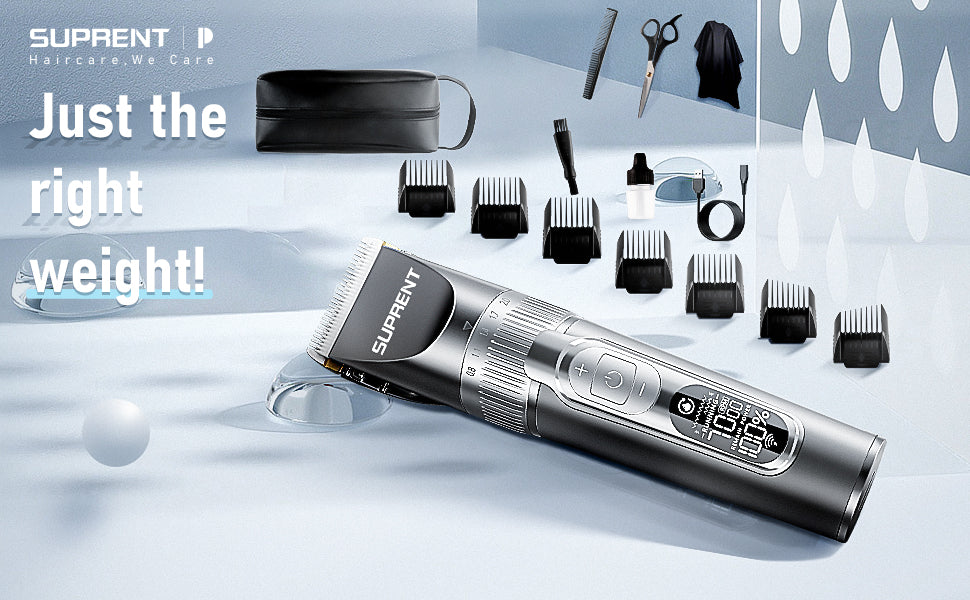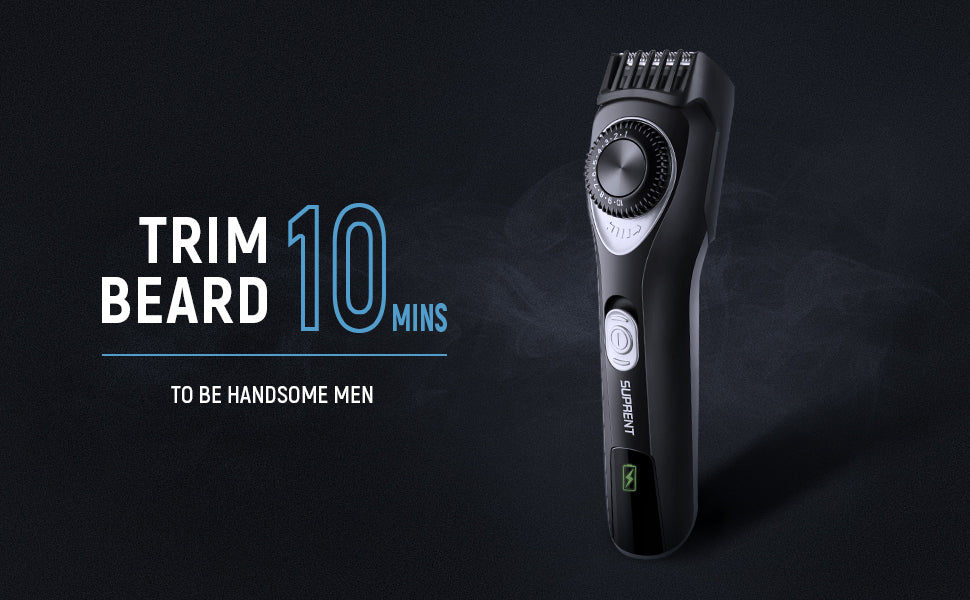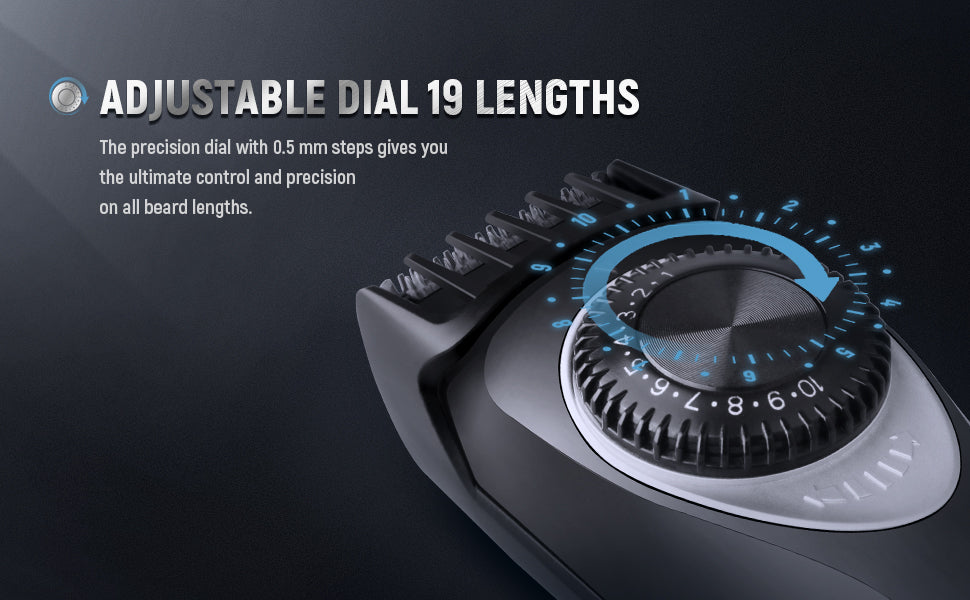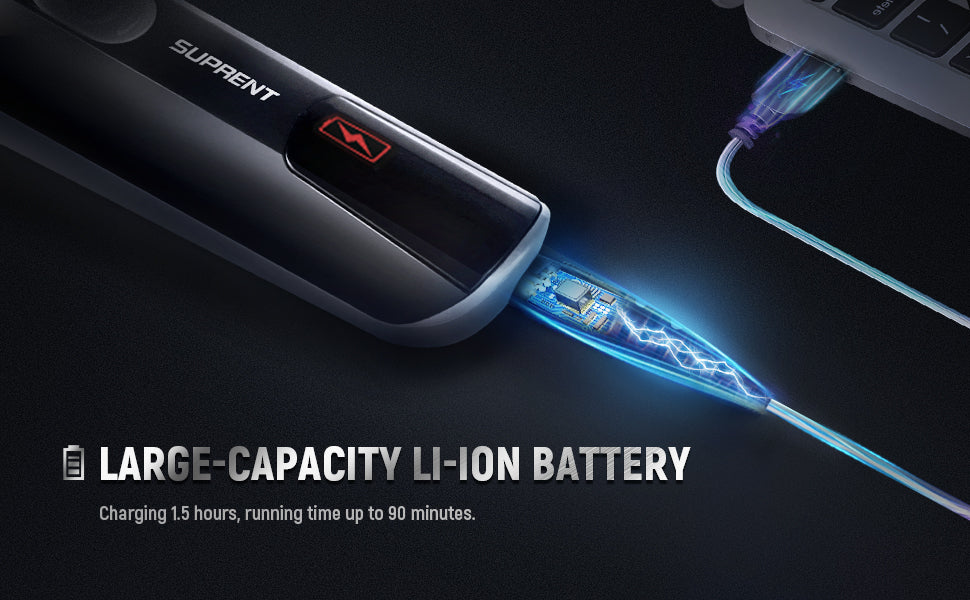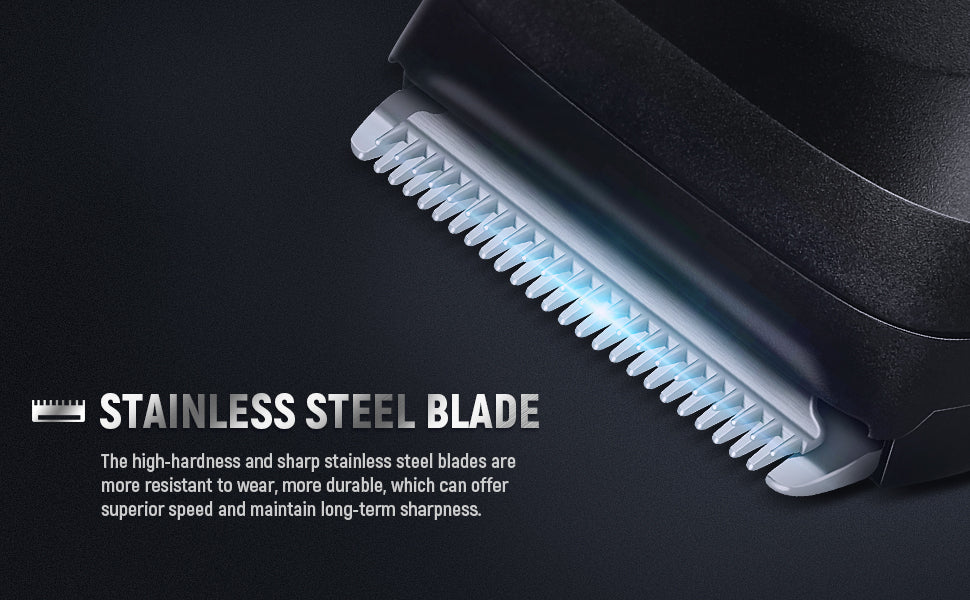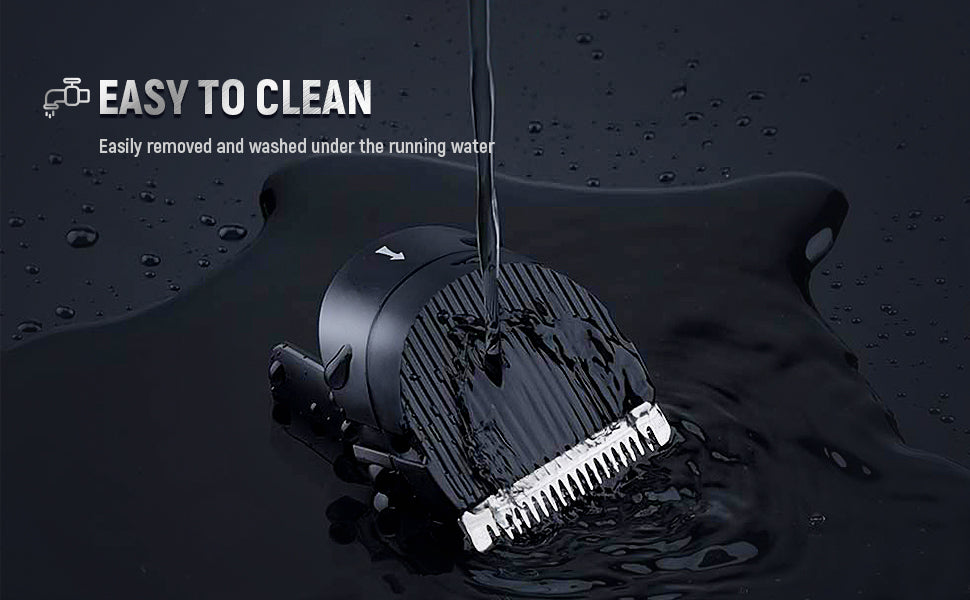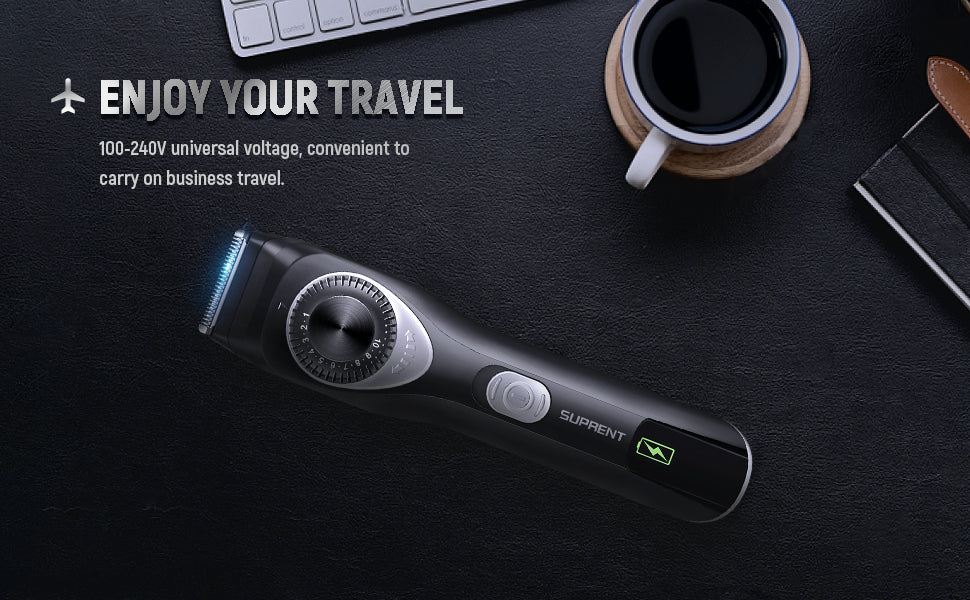 SHIPPING INFO
Please refer to this page for the shipping and logistics timeliness of the product.
---
Free Shipping (Up to 4-5 days)
Orders over $39.99 : Free
---
Standard Shipping (Up to 7-15 days)
Cost: $5.99
---
EXPEDITED SHIPPING (Up to 2-3 days)
Cost: $14.99
---

NOTE:

1. UPS and DHL are our primary shippers.
2. It typically takes us 1 to 2 business days to process your order.
3. Due to the impact of COVID-19, the logistics delivery time may take 15-20 days.
4. If you do not receive the product within 15 days, please contact us at: support@suprent.com.
5. We only ship to US. We cannot deliver to the following areas:
⑴ Alaska
⑵ American Samoa
⑶ Guam
⑷ Hawaii
⑸ Marshall Islands
⑹ Northern Mariana Islands
⑺ Palau
⑻ Puerto Rico
⑼ Rhode Island
⑽ U.S. Virgin Islands
⑾ Armed Forces Americas
⑿ Armed Forces Europe
⒀ Armed Forces Pacific
Thank you for your understanding.
REFUND POLICY
Undamaged products may be returned for a full refund for any reason within 30 days of the date of purchase. Once the returned item arrives back in SUPRENT's warehouse for inspection, the refund process will begin.
● Returns must include all accessories.
● Items must include original packaging.
● For non-quality related warranty claims, buyer is responsible for shipping costs.
● For non-quality related warranty claims, SUPRENTrefunds the cost of the product itself.
● Returns may be rejected if items do not meet the above requirements.
● After we receive the product and confirm that there is no problem, the payment will be returned to your account within 7 days.
● The return address will be sent to your email when the refund process begins.
Refund requests for the 30-day money back guarantee expire 30 days after opening a warranty claim. It is not possible to process a request for a refund for non-quality issues for items that have expired this 30-day window. For purchases not made directly through SUPRENT's online stores, please contact retailers for refunds. For quality-related issues, please see the Warranty info page.
■ Please email support@suprent.com for a return authorization with the order number before sending the item back for a refund or exchange.
---
Not Covered Under Warranty:
● Products without sufficient proof of purchase.
● Lost or stolen products Items that have expired their warranty period.
● Non quality-related issues (after 30 days of purchase).
● Free products.
● Repairs through 3rd parties.
● Damage from outside sources.
● Damage from misuse of products (including, but not limited to: falls, extreme temperatures, water, operating devices improperly).
● Purchases from unauthorized resellers.
---
How long does it take for my return request to be processed?
We appreciate your patience as we process your refund or exchange request. We generally ship within 3 business days of receiving the returned item. As for the refund, please allow 5-10 working days for the payment to appear on your account. You may contact us at any time for the latest processing status.
---